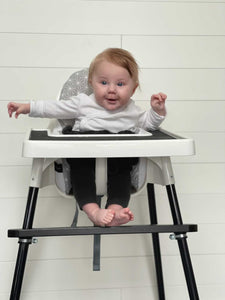 2 x Support Clamps
Note: All new footrests come with a set of Support Clamps (and also Rings). You only need to buy these if you want an additional set. If you prefer to buy the Rings these are listed separately.  
This listing is for 2 x Support Clamps only and does not include a footrest.
Safety Warning: Please keep the unused Rings and Clamps out of reach of children. Thes are not toys and could be a choking hazard.